WESLEY IMMIGRATION CONSULTANTS
Canadian Study, Work, Immigration, & Business Consultants
We assist those people who are really looking for an overseas career as well as permanent settlement to realize their dreams of migrating to a country that offers one of the best living standards in the world.
Canada provides a successful opportunity and a stable environment to those who elect to become a part of its landscape. It abounds with economic prosperity, sound and affordable education options, ample business prospects, world renowned health care and retirement schemes, an abundance of land, clean air and fresh water supplies, all providing for a safe and secure environment.
We are officially recognized specialists in obtaining skills, business, and family permanent residence visas to Canada.
We are members of Immigration Consultants of Canada Regulatory Council (ICCRC), a statutory self-regulatory organization of Canadian Immigration consultants.*
We offer a range of services including professional assistance with permanent residence visa processing, official qualification and trades recognition, study in Canada, business migration, job search, and re-settlement services.
If you are longing to come to Canada, whether for Permanent residence, employment or studies, we can assist you. Canada is a land of opportunities as it is currently recruiting immigrants who have a good education and employment skills that can be adapted to the Canadian labor market.
We strive to provide each client with successful results by considering all appropriate, creative options in making your dreams come true.
We will guide you in your settlement plans, your business planning or job search in Canada. We can ensure personal attention to your file and prompt responses to all of your questions.
Our consultants will prepare your application to ensure compliance with Canada's immigration laws and will communicate directly with immigration officials to ensure efficient processing of your immigration application to Canada.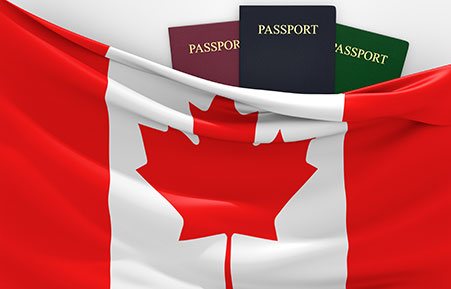 We thoroughly study and prepare each case carefully, and present it to the immigration authorities in a way that best shows the merits of the candidate. Our professionalism and diligence will make possible your successful immigration to Canada.
We provide a Free Online Eligibility Assessment for Canadian immigration application for Federal Skilled Workers, Professionals, students & Business Applicants.
We are dedicated to provide outstanding personalized services to make sure we acquire our clients' trust and satisfaction.
*Wesley Immigration Consultants is a full-service immigration firm, serving clients wishing to immigrate to Canada. WIC's Director Nagulury Surendhar Wesley is a Regulated member [R416183] of Immigration Consultants of Canada Regulatory Council (ICCRC), a statutory self-regulatory organization of Canadian Immigration Consultants.